SEO
SEARCH ENGINE OPTIMIZATION
1st page search results in weeks...not months

WE HARNESS THE POWER
OF THE INTERNET
TO INCREASE WEBSITE PROFITABILITY

SEARCH ENGINE
OPTIMIZATION
INTERNET MARKETING
WEBSITE DEVELOPMENT
We get measurable results...fast
RECENT PROJECT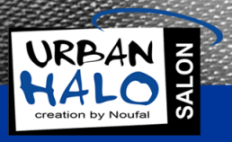 DMS is now providing Internet marketing and SEO services for Urban Halo Salon. Urban Halo offers their clients an extremely high-end hair styling experience. Their advanced elite personalized training and educational seminars, offered by world renowned educators, provide their UHS clients with an unparalleled high-end experience. Prior to DMS Internet marketing campaign management, Urban Halo had an excellent reputation with very high ratings on review sites, but their search engine visibility was low. One month after publication of nine new optimized landing pages, we have earned 25 page one organic rankings. 17 of these page one rankings are top five (with Google, Yahoo, and Bing), which is triple what they had before our SEO services. We've also designed and published a new AdWords/PPC campaign for their important keyword phrases, which already has an average AdWords position of 1.3 (top of page).

Before making a decision on what Northern Virginia SEO expert to use for meeting or exceeding your expectations, at least find out what we have to offer. No local seo company will offer a deeper expertise -- or more measurable and fast results -- than we do at Dynamic Media Solutions. We guarantee it.







Dynamic Media Solutions harnesses the power of dynamic media to solve internal and external communications challenges for our clients.


We help organizations grow and prosper
by optimizing computer and Internet technology.