SEO
SEARCH ENGINE OPTIMIZATION
1st page search results in weeks...not months

WE HARNESS THE POWER
OF THE INTERNET
TO INCREASE WEBSITE PROFITABILITY

SEARCH ENGINE
OPTIMIZATION
INTERNET MARKETING
WEBSITE DEVELOPMENT
We get measurable results...fast
RECENT PROJECT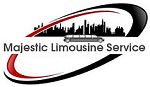 Our newest client is Majestic Limo Service of Northern Virginia . Majestic has been one of the premier limo services in the DC area for over 20 years. They want to dominate the search rankings for limo-related keywords, and increase their pay per click advertising effectiveness while reducing pay per click costs. We have made numerous changes to their website, and completely retooled their advertising campaign on Google. In the first three weeks of the SEO campaign, we earned 23 page one rankings!

Many Northern Virginia and Washington DC website owners are currently receiving an onslaught of offers from seo companies that are based on the West Coast and overseas. These SEO companies are offering "bargain basement" pricing by providing only generic SEO services without understanding the Northern Virginia and DC markets, or the services and products that these local companies provide. Consequently, these out-of-town "seo experts" do not achieve page one top five rankings for their clients. Some of these seo companies are international giants. Monies spent with these behemoths represent an expenditure -- not an investment in local SEO services.

Before making a decision on what Northern Virginia SEO expert to use for meeting or exceeding your expectations, at least find out what we have to offer. No local seo company will offer a deeper expertise -- or more measurable and fast results -- than we do at DMS. We guarantee it.







Dynamic Media Solutions harnesses the power of dynamic media to solve internal and external communications challenges for our clients.


We help organizations grow and prosper
by optimizing computer and Internet technology.